Pricing Your Business Partner for All Things Sales Tax
Pricing for Our Sales Tax Services
Affordable & Flexible Fixed-Fee Pricing:

(866) 458-7966
At Sales Tax Helper LLC, instead of a traditional hourly pricing structure, we charge for our services using fixed-free pricing. And you'll only pay for what you need! For more pricing information, click on the links below, or schedule a free consultation to learn about pricing for your specific case.
Need sales tax audit help? We can provide some legal coaching and document help for as little as $199. If you want more hands-on guidance, assessments, or other services, such as handling auditor meetings and conferences, we offer additional packages for a one-time payment, or you can pay the fixed fee over the course of four to six months.
Need help with a sales tax protest or appeal? Our sales tax litigation coaching services and document help are available for as little as $1,000. A la carte consultant or lawyer services, if needed, are available for a one-time $2,000 payment, or four monthly payments of $500. If you want Sales Tax Helper to handle your case entirely for you, our pricing starts at a flat rate of $3,000, which can also be broken up into monthly payments.
Need sales tax consultants for a nexus study or to fight a penalty? We can help negotiate a payment plan for a flat $500, and challenge a state penalty for just $1,000. For our nexus study services, we charge a flat rate per state involved. More details are available at each pricing link, or you can contact us directly to discuss the specific services you need.
---
To schedule a free consultation, contact us online or call (866) 458-7966 today.
---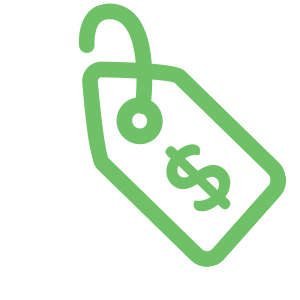 "Representing Our Company Professionally"

Owning a Texas car dealership is demanding work, so taking on a Texas Sales Tax Audit was a daunting task for us – we didn't ...

- Ata A.

"Responsive and Provide Invaluable Knowledge"

Salestaxhelper.com is run by true professionals that understand the complexities of operating a multi-state business. They're ...

- Brennan A.