Sales Tax Consulting Your Business Partner for All Things Sales Tax
Nationwide Sales Tax Consulting
Guidance for Your Sales Tax Case
At Sales Tax Helper, LLC, we know that the right sales tax consultant professionals in your state can point out opportunities for tax savings, reduce future audit exposure, and get back sales tax you shouldn't have paid.
As a business owner, planning can be critical in the management of state and local taxes. Failure to diligently manage, comply, and plan for state taxes can result in harsh back taxes out of your pocket, along with penalties and interest.
Business transactions, whether routine (e.g. a standard sale to a customer) or infrequent (e.g. purchasing new business facilities) can be structured to save a significant amount of taxes. All it takes is taking the time to plan ahead with the right professionals on your team.
Specific business transactions can also be riddled with tax minefields or present tax savings opportunities. Most states have specific rules for purchases of aircraft, art, and motor vehicles.
Why Consult with a Nationwide Sales Tax Attorney?
If your business has made large purchases of machines, or repairs of those machines, it is important to avoid state and local taxes or seek refunds for taxes paid. As sales tax is often an afterthought — it is often wise to have an Alabama sales tax professional on your team before the transaction happens. Proper structuring can result in huge state and local tax savings. Many states also have broad manufacturing-related exemptions.
A sales and use tax Attorney from Sales Tax Helper LLC can consult with you on correct tax procedures to make sure you pay as little sales tax as possible and recoup sales tax you should not have paid. Further, our firm and our Alabama sales tax attorneys can also help you in the calculation and record keeping of your taxes, but can also assist you in legally reducing your tax liability. Your company goals are important, and, with our services, we strive to help you meet them in the most tax-effective method possible.
---
Call (866) 458-7966 or complete our contact form to discuss our sales tax consulting services during a free consultation.
---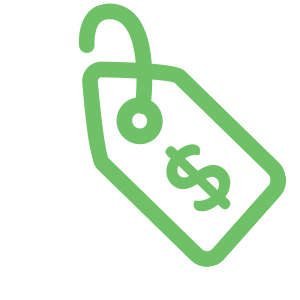 "Jerry is the best!"

Jerry is the best! I made the mistake thinking I could deal with the use tax auditor on my own not realizing that I would be ...

- Gary O.

"Sales Tax Helper Can Make Miracles Happen"

Sales Tax Helper can make miracles happen. Jerry was able to wipe hundreds of thousands of dollars off a NY sales tax bill ...

- Zalmi D.

"I Will Definitely Be Using His Services Again"

Jerry was very helpful and listened to all our concerns. I will definitely be using his services again.

- Joyce J.

"Representing Our Company Professionally"

Owning a Texas car dealership is demanding work, so taking on a Texas Sales Tax Audit was a daunting task for us – we didn't ...

- Ata A.

"Responsive and Provide Invaluable Knowledge"

Salestaxhelper.com is run by true professionals that understand the complexities of operating a multi-state business. They're ...

- Brennan A.