Sales Tax Litigation Your Business Partner for All Things Sales Tax
Nationwide Sales Tax Litigation Services
Need Representation for Tax Controversy Matters?
The first sign of sales tax trouble is usually when the taxpayer receives a letter from the state agency with notice of intent to conduct a sales tax audit on the individual or their business. At this point, it is wise to contact a state sales tax consultant to ensure you understand the process, know your rights, and develop a plan to ensure the auditor is held to their standards and procedures. Our sales tax litigation professionals are here to help you through every step of your sales tax issue, from the audit notice to litigating your case in state tax or administrative court.
Sales Tax Helper LLC has decades of cumulative experience in assisting taxpayers who need to litigate their tax matters to get just results. Our firm focuses on the tough situations when hard-hitting actions are needed to take a negative situation and get the very best out of it. Additionally, we work with CPAs and sales tax consultants whose clients need aggressive legal help when dealing with the Department of Revenue (DOR) or other tax authorities. In fact, we have found that is not uncommon for the start of the controversy process to be the most effective settlement tactic the taxpayer has.
Why Not Use My CPA or In-House Tax Department?
Businesses will often utilize their CPAs or, occasionally, in-house tax departments to handle state tax audits. Even if the audit is handled expertly by the CPA or tax department, the state revenue agency may still take aggressive positions against the taxpayer. After the assessment is issued, the taxpayer can protest or challenge the assessment of the agency, and if this is not done, the amount you owe becomes final. At this point, you can still usually ask for a reconsideration of the assessment in the form of settlement negotiation.
When settlement negotiations are not working during or after the audit, then the taxpayer has a small window of time to use the only other means of getting a just result — controversy. If a taxpayer does not file a complaint or petition within a short deadline (generally 30 to 60 days of the notice of determination), then the ability to litigate or even protest their tax debt becomes much more difficult.
A State Sales Tax Consultant Can Help You Settle Your Case
When a taxpayer sues the state taxing agency, it can change how the Department of Revenue views a tax situation, sometimes dramatically. The litigation department of the agency may decide that the issue an auditor was so worked up about is not a viable issue to litigate. Alternatively, the litigation department might view the potential consequences of losing the case and being bound by the decision for all other taxpayers.
Under the right circumstances, this can make settlement negotiations much easier and more successful once litigation has begun. When our sales and use tax litigation consultants bring a case to litigation, the Department of Revenue's ability to reach compromise changes, which may be used to your business or your client's advantage. Additionally, a large percentage of litigated cases are settled without a final court decision.
---
To find out how tax controversy may be the tool needed to successfully resolve your tax problems, contact a qualified tax consultant from our firm today.
---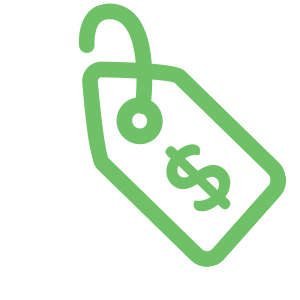 "Jerry is the best!"

Jerry is the best! I made the mistake thinking I could deal with the use tax auditor on my own not realizing that I would be ...

- Gary O.

"Sales Tax Helper Can Make Miracles Happen"

Sales Tax Helper can make miracles happen. Jerry was able to wipe hundreds of thousands of dollars off a NY sales tax bill ...

- Zalmi D.

"I Will Definitely Be Using His Services Again"

Jerry was very helpful and listened to all our concerns. I will definitely be using his services again.

- Joyce J.

"Representing Our Company Professionally"

Owning a Texas car dealership is demanding work, so taking on a Texas Sales Tax Audit was a daunting task for us – we didn't ...

- Ata A.

"Responsive and Provide Invaluable Knowledge"

Salestaxhelper.com is run by true professionals that understand the complexities of operating a multi-state business. They're ...

- Brennan A.