Ohio Sales Tax Rates Your Business Partner for All Things Sales Tax
Ohio County Sales Tax Rates in 2020
Adams County 7.25%
Allen County 6.85%
Ashland County 7%
Ashtabula County 6.75%
Athens County 7.25%
Auglaize County 7.25%
Belmont County 7.25%
Brown County 7.25%
Butler County 7.25%
Carroll County 7.25%
Champaign County 7.25%
Clark County 7.25%
Clermont County 7.25%
Clinton County 7.25%
Columbiana County 7.25%
Coshocton County 7.25%
Crawford County 7.25%
Cuyahoga County 8%
Darke County 7.25%
Defiance County 6.75%
Delaware County 7%
Erie County 7.25%
Fairfield County 6.75%
Fayette County 7.25%
Franklin County 7.5%
Fulton County 7.25%
Gallia County 7.25%
Geauga County 6.75%
Greene County 6.75%
Guernsey County 7.25%
Hamilton County 7.8%
Hancock County 6.75%
Hardin County 7.25%
Harrison County 7.25%
Henry County 7.25%
Highland County 7.25%
Hocking County 7.25%
Holmes County 7%
Huron County 7.25%
Jackson County 7.25%
Jefferson County 7.25%
Knox County 7.25%
Lake County 7.25%
Lawrence County 7.25%
Licking County 7.25%
Logan County 7.25%
Lorain County 6.75%
Lucas County 7.25%
Madison County 7%
Mahoning County 7.25%
Marion County 7.25%
Medina County 6.75%
Meigs County 7.25%
Mercer County 7.25%
Miami County 7%
Monroe County 7.25%
Montgomery County 7.5%
Morgan County 7.25%
Morrow County 7.25%
Muskingum County 7.25%
Noble County 7.25%
Ottawa County 7%
Paulding County 7.25%
Perry County 7.25%
Pickaway County 7.25%
Pike County 7.25%
Portage County 7.25%
Preble County 7.25%
Putnam County 7%
Richland County 7%
Ross County 7.25%
Sandusky County 7.25%
Scioto County 7.25%
Seneca County 7.25%
Shelby County 7.25%
Stark County 6.5%
Summit County 6.75%
Trumbull County 6.75%
Tuscarawas County 6.75%
Union County 7%
Van Wert County 7.25%
Vinton County 7.25%
Warren County 7%
Washington County 7.25%
Wayne County 6.5%
Williams County 7.25%
Wood County 6.75%
Wyandot County 7.25%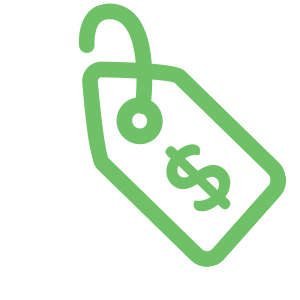 "Representing Our Company Professionally"

Owning a Texas car dealership is demanding work, so taking on a Texas Sales Tax Audit was a daunting task for us – we didn't ...

- Ata A.

"Responsive and Provide Invaluable Knowledge"

Salestaxhelper.com is run by true professionals that understand the complexities of operating a multi-state business. They're ...

- Brennan A.